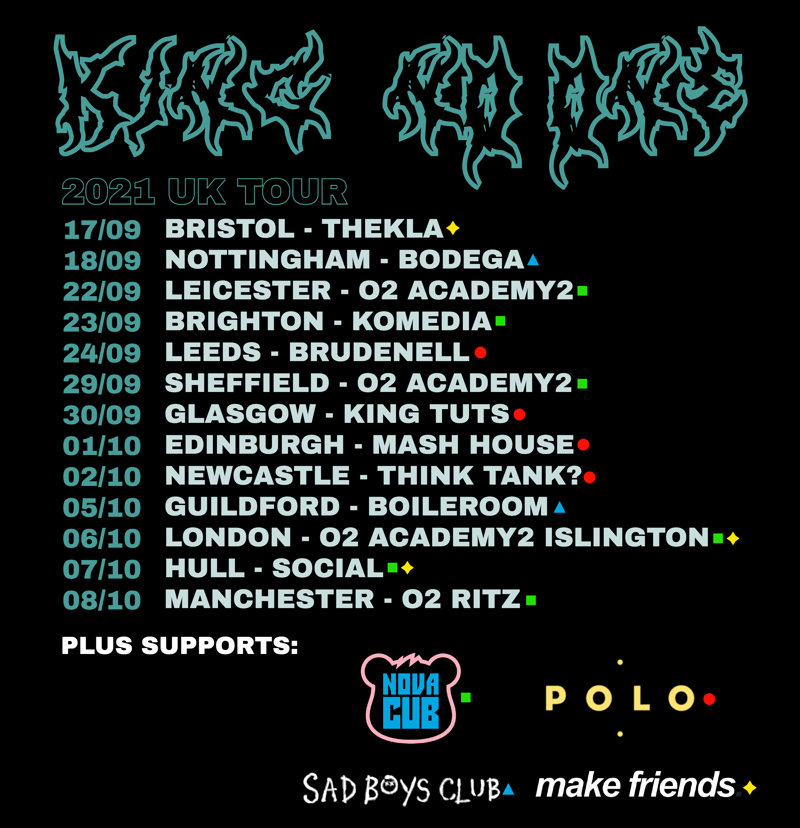 CloseUp Promotions presents:
W/ King No-One
King No-One + Polo
Buy Tickets
Line Up
King No-One are an Indie Rock band from York. They kick started everything in Summer 2013 after uploading tracks to the BBC Uploader. They were offered performances at Beacons festival, and Reading & Leeds festival (BBC Introducing stage), where founder of Drowned In Sound Sean Adams named them as his "Favourite new band".
In May 2014 King No-One were chosen by Embrace in support of their sold out O2 Academy tour and after their impressive performances, they were asked again in November/December. In June they received national TV coverage on Channel 4's Sunday Brunch. Their tracks have featured on the Mark Forest show, inclusion on the BBCRadio6 Mixtape, while their latest single MILLENNIUM has received airplay in New York, Ohio and Berlin. They have sold out local venues with capacities ranging from 150 - 300, in York and Leeds in April, October and November 2014. Millennium also won 1st place in the international song writing competition for the rock category over 8000 other songs. In March 2015 they peaked at No.3 on the world's Hype machine charts with their single Foreign Tongue.
REVIEWS & AWARDS Best Performance Award - Leeds Music Video Awards Band Of The Year 2014 - The Verbal Shotgun Affect 1st place - International Song Writing Competition - Rock category
"Incredibly tight, really professional and a brilliant band" - Alan Raw (BBC) "Fantastic band, Millennium is a brilliant track" - Melvin Benn (Managing director of Festival Republic) "This is only the beginning for KNO, I'm tipping them for big things" - Jericho Keys (BBC Introducing)
SONGS Millennium Gold